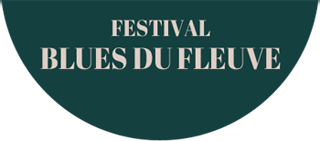 Message from Baaba Maal:
Dear friends, dear festival-goers

We are pleased to inform you that due to the success of our Nann-k initiative which we initiated in St Louis, the project will be continuing through the rest of the year. Because of this, we have decided to have a fallow year and postpone the organisation of the 2016 Blues Du Fleuve Festival due to be held this December. We apologize to all our partners and the regulars of this great sub-regional cultural event. We wish you all a Happy New Year and we look forward to seeing you in Podor in 2017.
Chers amis, chers festivaliers

Nous  avons le plaisir de porter  à  votre  connaissance  qu'en  raison  de  la  caravane  du  mouvement Nann -k  que  nous  avons  initiée dans la  région  de  St Louis et les autres  qui se passeront avant la  fin  de l'année ,  nous  avons  décidé  de  sursoir  à  l'organisation  de  l'édition  2016 du festival  Les  blues  du  fleuve  qui  devrait  se  tenir en  décembre  à  Demette. Ainsi  nous  présentons  nos  excuses  à tous  nos  partenaires et  aux habitués de  ce  grand   événement culturel sous  régional.  Nous  souhaitons une  bonne  fin  d'année  à  toutes  et  à  tous et vous  donnons  rendez  vous pour  2017  à  Podor. 
Click here to see the Blues de Fleuve 2015 Festival Site